Your new go-to brunch destination awaits.
Chef Elias Taddesse is excited to share that Mélange is now serving brunch on Saturdays and Sundays from 11 a.m. to 3 p.m.
Gather your brunch crew this weekend and meet at Mélange in Mount Vernon Triangle for a culinary journey crafted by Chef Elias Taddesse including traditional Ethiopian delights & re-imagined American classics.
What's better than a juicy burger? A burger and beer, of course. 
We're excited to share with you that Mélange will now be serving alcohol! 
Mélange's eclectic bar menu will draw inspiration from Chef Elias Taddesse's culinary journey and life experiences. To get us started, we'll be tapping into Chef Taddesse's roots … Ethiopia.
Two Ethiopian beers produced by local Negus Brewing Company are now available with indoor dining, patio seating and takeout orders:
Stay tuned as Mélange expands its bar menu and introduces crave-worthy bar fare…
Hand-Spun Milkshakes from Chef Taddesse Now Available
Chef Taddesse's new line of hand-spun milkshakes at Mélange are inspired by the desserts he made as a Chef at the storied Caviar Russe restaurant in Manhattan and are infused with flavors inspired by his memories of Ethiopia.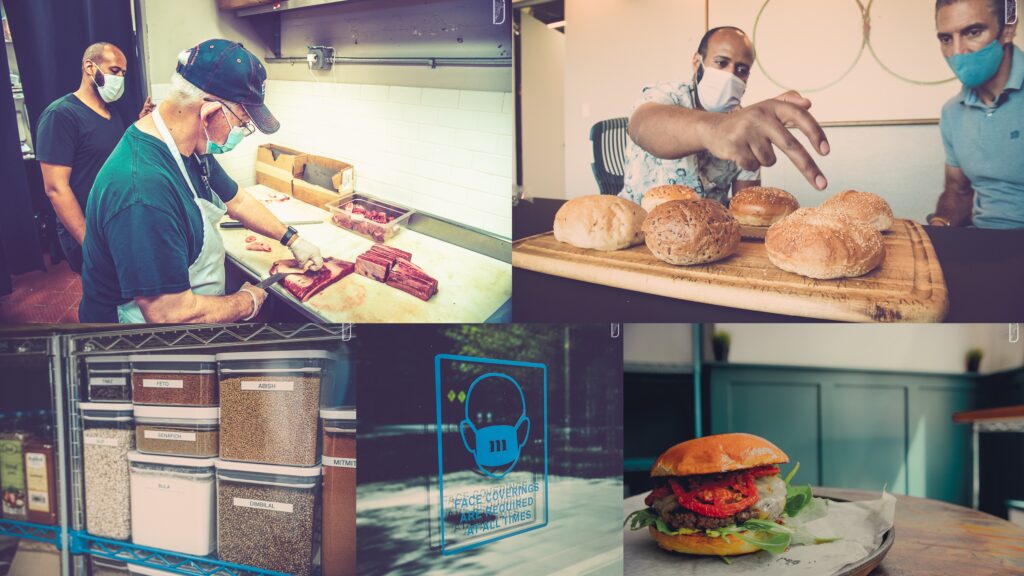 "THE MAKING OF MELANGE"

a five-part mini docu-series by filmmaker Daniel James of HERD Ventures
Chef Taddesse's journey of opening Mélange is captured in this five-part mini docu-series with filmmaker Daniel James of HERD Ventures. Learn more about Chef Taddesse, the quality and care that goes into your food, Mélange's local sourcing, our meticulously selected partners and products, and the people behind them, and what helped Mélange thrive in spite of opening during a pandemic.